*All reviews are my own and the views expressed henceforth do not necessarily reflect the views of my employer.* View all my reviews
My Favorites
The Light We Lost by Jill Santopolo
My rating: 5 of 5 stars
Absolutely incredible. This is one of those books that makes you question every moment in your own life and leaves you short of breath as you digest everything that happened. I can't even express how I'm feeling right now — numb but alive; sad but hopeful. This is the best romance/women's fiction novel I have ever read.
Girl Out of Water by Laura Silverman
My rating: 5 of 5 stars
**Thank you to the author for providing me with an early copy in exchange for an honest review.**
I don't think I've ever read a more perfect coming of age novel. You would never expect that GIRL OUT OF WATER is Laura Silverman's debut novel because it's as well-crafted and artfully developed as a seasoned author's best work. Her witty and diverse characters, punchy dialogue, and stimulating plot are comparable to those of Nicola Yoon's Everything, Everything–another debut and one of my favorite books of 2015.
Anise Sawyer lives a life of sand and surf on the Santa Cruz coast. It's the last summer that all of her friends will be together before they head off to colleges or boot camp and leave Anise behind for her last year of high school. Anise's pull to the ocean is stronger than that of the moon on the tides. Nothing could stop her from spending every waking moment in the waves with her friends, especially her best friend, Eric, whose glistening abs and broad shoulders are suddenly much more attractive than she remembers. The summer is sure to heat up to be the best yet, until Anise's dad drops the devastating news: Anise's aunt was in a terrible car accident and will be recovering in the hospital for many weeks, leaving the "disastrous duo" (nine-year old twin boys) and an emotional preteen in need of supervision for the summer–the whole summer. With nothing to do in landlocked Nebraska and three restless kids to entertain, Anise finds an athletic outlet in the local skate park where her cousins, and a charming, one-armed hunk (with abs even more defined than Eric's), skate circles around her. Nothing can replace her love of Santa Cruz, but it's getting hazier in her memory as Nebraska offers familial bonds, new friendships, and more adventures than anticipated.
Unlike many YA novels, GIRL OUT OF WATER offers more than just a comment on young love and relationships–it deals with real issues like loss, abandonment, adversity, and change. It's relatable and truthful, and I have no doubts that this will top the bestseller lists. I can't wait for this to publish and to see what else Silverman creates.
Five glowing stars!
Rage by Linda Burson
My rating: 5 of 5 stars
This debut has the perfect mix of romance and thrill! I bought it from the publisher last week, and as soon as it arrived, I read it nonstop. Each chapter has new surprises and the end will leave you shocked and desperate for book two. The tag line perfectly sums up this novel: "unanswered questions loom, rage ensues, and love divides." I feel personally connected to the characters in RAGE. They are real and flawed–there were some moments where I couldn't stand Marcy or Brad–but they also have charm, and the realistic characters (plus the sexy and shocking plot!) make this book great!
The writing is clear and simple, so the pages fly by. At times the narrative and dialogue seem a bit unnatural, for example, the characters speak in a way that is slightly elevated and more formal than you would expect during regular conversations. This is definitely a plot driven narrative, however, and although the writing style isn't always perfect, it won't bother you too much since you will not be able to help yourself from wondering what crazy plot twist is next.
The Handmaid's Tale
by Margaret Atwood
March 29, 15
My rating: 5 of 5 stars
bookshelves: classics, dystopian, feminist, favorites
Read from February 16 to March 09, 2015
Update (June 2017): Just finished reading this for the second time. I took it much slower and tried to dissect every page in a new way. I got so much more out of it this time around. The concept is terrifying, especially considering the similarities of the "before" life to our current society.
I rarely read a book twice, but this is definitely one of my favorite books, and one of the most important fiction novels that you will ever read.
Original Review:
Margaret Atwood's The Handmaid's Tale has made me think about society and feminism more than any other book I have ever read. I was riveted and terrified of this story because of how realistic its totalitarian society becomes for the reader. It's easy to imagine that this horrific lifestyle could become a reality, and I think this is an essential read for everybody.
Before I decided to buy it, I kept hearing how great this book is and that I needed to read it. The summary didn't appeal to me much, but I decided to give it a chance. I am so glad I did. This is one of the few books that have made me see the world in a different light.
The Great Treehouse War by Lisa Graff
My rating: 5 of 5 stars
A book I would've loved in elementary school (and I still loved it now!). It's funny, and I love the kids' asides and the additional scrapbook-like content (post-it's, how-to's, letters, emails, etc.) This will be a hit!
Holding Up the Universe by Jennifer Niven
My rating: 5 of 5 stars
This book is so amazing! A lot of people have loved Niven's last book ALL THE BRIGHT PLACES, and it continues to appear on the NYTimes Best Seller list consistently, but I loved this one 100 times more. Nivens powerfully touches on self-esteem, bullying, and disabilities. The characters and the story-line are real and relatable, and the writing is simple but elegant. I predict this has the potential of Nicola Yoon's EVERYTHING, EVERYTHING, or even John Green's THE FAULT IN OUR STARS.
For anyone looking for a romance to root for, strong characters to love, or a reminder that you're not holding up the universe on your own, read this book.
The Girl Before by J.P. Delaney
My rating: 5 of 5 stars
This is the best thriller I've read in a long time. I devoured it quicker than THE GIRL ON THE TRAIN. It reads fast since the chapters are short and switch between Then-Emma and Now-Jane. The house in which they both lived has a personality of its own, and there are so many lies and half-truths, you will be second-guessing what you thought you knew throughout. This will definitely be the next big seller, and I cannot wait to see how they make this movie.
Hidden Bodies by Caroline Kepnes
My rating: 5 of 5 stars
I'm obsessed with this story. The first book, You, was great and worked well with the rare second person perspective; but HIDDEN BODIES, even though it didn't have the perspective gimmick, was even better. It feels terrible to admit it, but you can't help but root for Joe to find love and happiness, even if he is a murderer. I've never loved a bad guy more, and even though I don't think there is more to this story, I want to know what happens after the book ends.
Kepnes is a master of character development and engaging writing. She was also able to connect and incorporate so many other literary works into her own, and now I have a bunch of books to read for my own growth, and to better understand the characters in this novel.
Anyone who loves a thriller and some twisted romance needs to read YOU and then immediately devour HIDDEN BODIES.
Small Great Things by Jodi Picoult
My rating: 5 of 5 stars
Jodi Picoult has always been one of my favorite authors, but her newest novel, SMALL GREAT THINGS, is the strongest novel she has ever written. It's a story of racism, both obvious in the form of White Supremacists, and also in the form of unintentional prejudice. It will make you think deeply about society and the way in which you interact with others from all walks of life. It's infuriating and saddening, but with all of her stories, there is hope for the characters and hope that her story will positively affect her readers.
Where'd You Go, Bernadette by Maria Semple
My rating: 5 of 5 stars
A unique read as it's an adult book told from the perspective of a teenager and it's a compilation of letters, faxes, emails, transcripts, and more. There's mystery, humor, and so many relatable moments. The format is a bit hard to get into at first, but once you do, you'll scour the documents and the narrative as you try to solve the mystery first. Loved it!
My rating: 5 of 5 stars
I saw the movie first, not realizing this book even existed, and the heart-racing action, the tenderness and love, and the strength of Ma and Jack in the movie convinced me to seek out the novel. A year later, I have finally read it, and I loved it! Hearing the story from five-year-old Jack's perspective just seemed natural. I am amazed by the way in which Emma embodied that character in her writing. I never once questioned if a character that young would say or do certain things he did because it is all so convincing and real. The "dialect" is perfect, and although there are tragic and upsetting moments, there is still a lot of joy and innocence in the pages that make the whole situation more bearable.
Five stars.
The Assistants by Camille Perri
My rating: 5 of 5 stars
Loved this book!! Tina Fontana is the executive assistant to the CEO of the biggest media company in the US. After 6 years of demeaning work cutting his limes, mixing his cocktails, and answering calls at 3am to tell him where he left his car keys, Tina is given the chance to change her life when a travel expense mistake puts a $20,000 check in her hands. Should she come clean and give the money back to the billionaire who probably would never miss it as he spends that much in a day to buy suits and satin handkerchiefs, or should she deposit it and pay off her student loans which otherwise will plague her for the next ten years?
This book reads quickly and easily, but it has its moments of suspense. Morals and relationships are tested and you'll be on the edge of your seat waiting to find what happens next.
Five stars.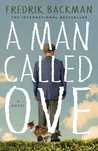 A Man Called Ove by Fredrik Backman
My rating: 5 of 5 stars
After working nonstop since the day of his father's death at 16-years-old, his job one day told him he should slow down and forced him to retire. He feels he has no purpose anymore and tries to end his life. Before he has a chance, however, new neighbor's arrive, disturbing the order of things, which Ove must be sure is fixed before he leaves the earth. He can kill himself the next day. These neighbors turn out to be a handful though and his plans are thwarted several more times. He can't even die in peace!
Unexpected friendships and situations bring humor, charm, and a heartwarming story to life.
Ove may be a curmudgeon, but his personality is not one that is easily forgotten, and this book will not be either.
Everything, Everything by Nicola Yoon
My rating: 5 of 5 stars
This book is everything, everything. A new and better version of Nicholas Spark's A Walk to Remember, you will cry along with Madeline Whittier as she navigates the feelings of teenage love, heartbreak, and "hysterical abdominal rhopalocera" (Maddy's made up diagnosis for butterflies in the stomach) right from the prison of her bedroom. Born with SCID, a rare disease that causes a severely weak immune system, Maddy has grown up in a purified, detoxified house. Her only visitors are her mother, her nurse, and occasionally her tutor, who all have to go through an hour long decontamination process just to be in the same room with her. Although she isn't thrilled with her life, she is satisfied living each day with the company of her books and the hundreds of games of Honor Pictionary and Phonetic Scrabble that she plays with her mother. That is until Oliver (Olly) Bright moves in next door. His suave moves visible from her bedroom window leave her hopelessly in love, and she begins to question if living is really worth it she never actually "lives."
Yoon successfully captures the personalities and mannerisms of teenagers, and the worry and protectiveness that come from a mother. EVERYTHING, EVERYTHING will make you feel nervous, hopeful, happy, and empathetic. A book that really makes you feel and will stay with you after you read the emotional last words.
(view spoiler)[ Many YA novels published lately are filled with depression, death, and suicide, and although this book has its fair share of those qualities, it leaves you with a sense of hope and happiness. It's a real story that doesn't leave you in bouts of depression, but gives you hope for the characters and their futures. (hide spoiler)]
I highly recommend this young adult novel to all hopeless romantics, readers who love real characters, and anyone who wants a quick but meaningful story.
Confessions of an Imaginary Friend by Michelle Cuevas
My rating: 5 of 5 stars
Adorable, funny, enlightening.
Dare I say that this middle grade novel was uniquely imaginative? Jacques Papier is an imaginary friend who does not realize he is imaginative. Once he does, he goes on a soul-searching adventure and discovers that just because he is imaginary, does not mean he can't feel real.
Every chapter in this novel is so witty and fun. The author created a work that both children and adults can truly appreciate. There's philosophical lessons–"I'm only as invisible as I feel, imaginary or not"–and humor that adults and kids will appreciate and understand on different levels–"I'd like to be a magician. Alakazam! Holy Houdini", "Please never tell that to a girl."
The story is perfectly cyclical. A wonderful story that will have you reminiscing about your own imaginary friends and wondering what they are up to now.
Everything I Never Told You
by Celeste Ng
One of the most well-written books I've ever read. The imagery is exquisite and unique. Every sentence is well-crafted and necessary to the story. The characters are real, multidimensional, and their flaws create this character-driven masterpiece.The simple story compels you to turn the pages and leaves you contemplating at the end of every section or chapter. One of the most thought provoking and beautiful novels I may have ever read.
May 27, 15
My rating: 5 of 5 stars
bookshelves: mystery, contemporary, psychological, favorites,thriller
Read from May 22 to 25, 2015
Gillian Flynn is a master of darkness and creepy prose. Dark Places sucked me into its warped world within the first chapter and left me feeling sick yet desperate for more. Some scenes I tried desperately not to visualize because they were so grotesque and vivid. Each word, however, is essential to the story.
Just like with Gone Girl, I could not figure out the twist until it was meant to be known. Flynn leaves a great trail that has you doubting and wondering about every character.
Flynn's prose is menacingly beautiful and her storytelling is perfect. Her characters are flawed and real and make perfect sense in the scenes. Although we should hate Libby for all the horrible things she does as the victim, Flynn somehow still makes us like her and feel for her.
I cannot wait to read more of Flynn. Five stars.
The Storied Life of A.J. Fikry
by Gabrielle Zevin
May 21, 15
My rating: 5 of 5 stars
bookshelves: contemporary, favorites, literary, publishing
Read from May 20 to 21, 2015
A.J. Fikry is a flawed character who comes across perfectly human on the page. In mainstream fiction, it's rare for a character to be so realistic. He's dynamic and although you hate him in the beginning, his faults are endearing. As a person who wants to open her own independent bookstore one day, like A.J., or work in publishing, like Amelia Loman, I relate to the scenery and the shared love of books. There are several literary quotes and allusions and they make The Storied Life of A.J. Fikry all the more ubiquitous.
The writing is flawless, and this is the first book I've read in a long time where I couldn't locate any typos or grammatical errors. The language is beautiful in its simplicity yet there are philosophical passages full of hidden meaning. I'm now on a mission to understand all the allusions in the book, so I have more than a hundred novels, novellas, and short stories to add to my "to be read" pile.
Gabrielle Zevin is brilliant in literary knowledge and her craft since she created this work in which she scrutinizes literature, writing style, and bookish people with such a clear lens. I look forward to discovering more of her stories.
It's always difficult to pinpoint a favorite book, which many people, just like A.J., think defines a person; however, I wouldn't hesitate to say that Zevin's The Storied Life of A.J. Fikry is my new favorite. The story has unexpected twists, but it's the simplicity of the story that makes it so relatable yet engaging. It's truly a story of a life, but no matter how many times people insist that mundane lives are boring, that's simply not the case.
For any lover of books, and let's face it, most readers are, this is a book you must read.
March 29, 15
My rating: 5 of 5 stars
bookshelves: dystopian, young-adult, favorites, prequel
Read from March 24 to 29, 2015
ARC generously provided by Simon & Schuster Children's Publishing 
Publication Date: April 21, 2015
$17.99 ($20.99 CAN)
Young Adult
416 pages
ISBN: 978-1-48143-765-3
UPDATE: There will be a sequel (THE EPIDEMIC) due to publish Spring 2016!
Quinlan McKee has been living multiple lives since she was a young girl. With the help of wigs, make-up, and her own mimicry skills, she works as a closer and helps grieving families have the chance to properly say goodbye to their child by pretending to be them. She reads the deceased's diary entries, watches videos of them, explores the secrets of their room, learns to talk like them, act like them, and essentially, live their lives for a few days. Being a closer is a taxing job, so to prevent the closer from taking grief into their own lives, rules are put into place to limit the length and amount of assignments in a given time. This all changes when Quinn's father insists she takes on a new assignment less than 24 hours after she's returned from one. The case of Catalina Barnes is completely different than any she has ever done before. The cause of death is "undetermined", the assignment is two weeks long, and not only will Catalina's family be involved in the therapy, but her boyfriend, Isaac, will be, too. Afraid of messing up and hurting the family more than they already are, Quinn dives into this role more than she ever has.
The Remedy follows Quinn as she starts to lose herself, imagining she could really be Catalina Barnes–wishing she really could live Catalina's seemingly perfect life. Her father, her adviser, and even her friends seem to be hiding secrets from her as Quinn tries to uncover why this case is so special and how Catalina really died. Romance unfurls between Quinn and ex-closer, Deacon, but she also connects with Isaac, who is delusional in the belief that Quinn is really Catalina.
Young succeeded in writing a page-turner that has you saying "well, maybe just one more chapter…okay one more" until you finish the whole novel. Although The Remedy is set in the world right before The Program and The Treatment, you don't have to read those books to read this one. In fact, if you haven't read that duology just yet, I would recommend starting with this book, as some answers lay in the latter books and will prevent some twists in The Remedy from being surprising. Although, I enjoyed The Program and The Treatment, I actually enjoyed The Remedy the most. Quinn is a real, relatable character, and the reader is rooting for her and is just as confused about the right thing to do as she is. The twists will leave you in shock and reading faster than you imagined possible in order to find the answers.
After devouring The Remedy, I'm desperate for more. I hope Young decides to write another novel after this one because there were a few loose ends that still haven't been tied-up. Actually, it's more like a cliffhanger, and I've been racking my brain trying to remember if any of these questions were answered in The Program or The Treatment, but I don't believe they all were. Overall, a wonderful read that will have you crying, laughing, and gripping the book will such intensity that you may leave imprints. Five glowing stars!
The Curious Incident of the Dog in the Night-Time
by Mark Haddon
March 29, 15
My rating: 5 of 5 stars
bookshelves: children, favorites
Read from February 17 to March 06, 2015

This book truly makes you think twice about mental illness. I don't know how accurately the author was able to emulate the thoughts of an autistic boy, especially since I haven't spent any time with someone who is autistic, but I feel like this book can help people understand the illness a little better and realize what they can bring to the world.
The book was well-written and cleverly put together. I enjoyed the diagrams and all the educational facts the character Christopher taught the audience.
Although Christopher was the one with the mental illness he always seemed the most practical and made the most sense. Everyone else had severe character flaws and I think that is a main strength to the book. Christopher may be right that maybe all the people like him will be the ones to survive evolution.
An important and great read!
Dec 27, 14
My rating: 5 of 5 stars
bookshelves: young-adult, favorites
Read from December 24 to 27, 2014
This is the first book I've read by A.S. King and I loved it and her writing style. The characters are well-developed and multidimensional, and it's easy to empathize with the protagonist, Gerald Faust (aka the Crapper).
At five years old, Gerald's life was exploited by a reality TV show called The Nanny Network, which sort of parallels the reality show Nanny 911. His life was manipulated and molded for entertainment as he tried to cope with his dysfunctional family–a mother who insisted that he was "retarded," one sister who tried to kill him on a daily basis, another sister who abandoned him when he needed her most, and a dad who may as well have been nonexistent. Searching for attention and to get back at his psychopathic sister, he crapped everywhere in the house, and none of the viewers knew the real story except that he was troubled.
Switching between past and present tense, we get a full view of Gerald's life–how this show affected him now as a high schooler and the abuse he encountered as a child. The first person tense really makes this book feel like a memoir and you never question the validity of anything Gerald says.
The romance is sweet and essential to the story as it helps Gerald realize that he isn't the only one in the universe with an upsetting past, and without her, Gerald would be stuck as the "Crapper" forever.
A great coming of age story. It's inspirational and deserves every award it has received.
Esperanza Rising
by Pam Muñoz Ryan
Aug 31, 14
My rating: 5 of 5 stars
bookshelves: young-adult, middle-grade, favorites
Read from August 30 to 31, 2014
A wonderful coming of age story based on a Mexican Proverb: "The rich person is richer when he becomes poor, than the poor person when he becomes rich."
I first read this about nine or 10 years ago when I was in middle school, and I remember loving it. Now as an adult, the story is so much more powerful to me. I can't imagine the hardships that 13 year old Esperanza must face, but it's heartening to see her come out on top, even if it's not in the way most people imagine being "on top" or "rich."
The words are poetic and every scene has a purpose. An important story for anyone learning to adjust to change, which will be everyone at some point in their lifetime. Although it's a middle grade novel, teens and adults alike will benefit from Pam Muñoz Ryan's message.
Esperanza's story will make you cry and laugh from both sadness and joy. I highly recommend it to all.

Memoirs of a Geisha
by Arthur Golden
Oct 22, 13
My rating: 4 of 5 stars
bookshelves: favorites, historical, race-privilege, literary
Read from October 09 to 22, 2013
Memoirs of a Geisha had some of the most eloquent and beautiful language I've ever heard (I listened to the audio book). There was not a single cliché, and I was completely entranced by the story. I didn't feel like the ornate metaphors and similes were over the top at all. Maybe it has to do with the fact that I listened to the book, but the whole book was pure poetry; and it was such a relaxing yet engaging and suspenseful listen.
I thought that Golden was very successful getting into the mindset of all the female characters. Sayuri was such a convincing character and narrator that the story felt like a true memoir, penned by Sayuri herself.
The book was educational and left me thinking for weeks after I finished it. Although it may not be completely culturally accurate, and I agree with many reviewers that the war scenes weren't effective or as powerful as they should have been, I loved the book and will love to physically read it next time so maybe I will get something new out of it the next time around.
The Next Time You See Me
by Holly Goddard Jones
July 14, 13
My rating: 5 of 5 stars
bookshelves: favorites, psychological, mystery
Read from June 29 to July 14, 2013
Engaging, entertaining, and exceptional! "The Next Time You See Me" keeps you engaged till the very end with its eloquent yet believable language and dialogue and its characters so well-developed that you could expect to run into them at any moment. By the end of the novel, you know the characters on a personal level, and regardless of their flaws (no matter how big), you can identify and sympathize with each character. I would love to see where these characters end up in a future book. Highly recommended to anyone who enjoys mystery, psychological, or just fantastic books.